Everyone, from my close friends to the customers I chat with in my store, it's the one topic that keeps coming back up. The web is
also full of interesting articles about this (at times horrific) topic.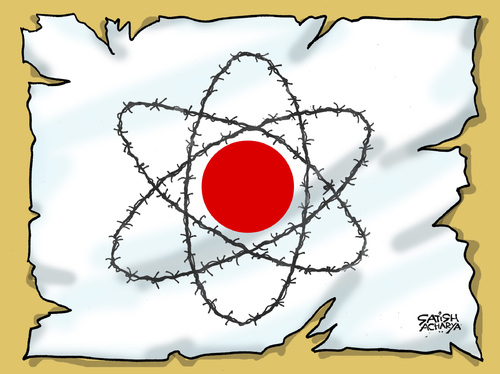 The radiation issue is something that worries me personally. Not because of the radiation per se, but about the future of 'clean' energy. Ofcourse, it's definately true that radiation leaks are nothing to scoff at, but in the end nuclear energy is a lot cleaner then fossil fuel-based energy generation. Not to mention the political impact of the ever scarcening fossil fuels.
There have already been fearmongers that perpetuate the 'nuclear = evil'-myth. And not your average village idiot either. No.
Greenpeace
is using Japan in their scare tactics as well. It disgusts me how uninformed these people are. For all the good intentions, they seem to have little knowledge about the facts in this and many other matters.
But before I bury myself into a depression, I also have some good news!
Remember the dog I posted
the video about
earlier?
It has been reunited with it's owner!
This kind of thing makes me feel all warm and fuzzy on the inside.
And on that positive note, I bid you a good day!